2012 Die Geister vom Änziloch Projekt Sagenhaft
From Animation Luzern Wiki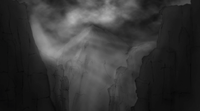 DE: Die Geister vom Enziloch
EN: The Ghosts of Enziloch
FR: Les Esprits de Enziloch
Synopsis / Summary / Résumé
DE: Ein alter Mönch fängt nach einer grossen Schlacht die unruhigen Seelen der Toten in einer Kiste und wirft sie ins Enziloch.
EN: After a big battle a old monk tries to catch the restless souls of the dead in a chest and cast them into Enziloch.
FR: Un vieux moine courir après une grande bataille, les âmes inquiètes de la mort dans un coffre et les jeta dans Enziloch.
Realisator / Direction / Réalisation
Herr/Mr/M Frau/Mrs/Mme Morard Benjamin
Produktion / Production
Hochschule Luzern Design und Kunst
Animation
Gockell Gerd
Bilder / Stills / Images
Credits
Technische Angaben / Technical information / Informations techniques
Herkunftsland/Origine/Origine: Schweiz
Produktionsjahr/Year/Année: 2012
Dauer/Duaration/Durée: 4' 46"
Verfahren/Process/Processus: Schwarz Weiss/Black & White/Noir et Blanc
Technik/Technic/Technique: Papier / 2D
Grösse/Size/Taille: 1920x1080
Format/Format/Format: HDV / File
Aspekt/Aspect/Aspect: 16:9
Dialog/Dialog/Dialogue: DE-CH
Untertiel/Subtitle/Soustitre: EN
Ton/Sound/Son: Stereo
Webseite/Website/Site web: http://www.sagenhafteorte.ch
Weitere Informationen / More information / Informations additionelles
Schule/School/Ecole: Hochschule Luzern, Design & Kunst http://www.hslu.ch
Modul/Module: Character Design
Dozent/Professor/Professeur: Ehmann Jochen / Perez Jesus / Sieger Ted
Mentoring/Mentorship/Mentorat: Ehmann Jochen / Sieger Ted
Werkzeuge/Tools/Outils: Bleistift / Computer / Cintique
Software: TVPaint / Photoshop / Aftereffects
Zielgruppe/Target audience/Public ciblé: Alle
Genre: Adventure / Fantasy / Ghost Story
Musikliste / Music Cue Sheet:
| | | | | | | |
| --- | --- | --- | --- | --- | --- | --- |
| Kurzfilm | Titel des Werkes | UrheberIn | Album o. Jahr | Dauer (hh:mm:ss) | Label | Art des Werks |
| Enziloch | Enziloch Tune | Pfändler Christoph | 2012 | 00:03:12 | - | Auftragswerk |
Verkauf des Films / Sale of film / Vente du film
Vertrieb / Distribution