2014 Climb
From Animation Luzern Wiki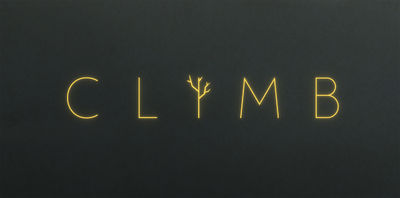 Synopsis / Summary / Résumé
DE: Das Ende der Reise ist der Anfang einer neuen. Dies ist die Geschichte von Vater und Sohn und ihrer beschwerlichen Reise zur Spitze eines gigantischen Baumes.
Bei der Bewältigung dieser gefährlichen Aufgabe kommt zum Tragen, wie sehr jede Generation von der vorhergehenden abhängig ist.
EN: The end of the journey is the beginning of another. This is the story about father and son on their troublesome journey to the top of a giant tree.
While coping with this dangerous task, the dependency of each generation on its previous one comes into effect.
Realisator / Direction / Réalisation
Jagodzinski Monika, Lutz Dominic, Piller Amanda, Habermacher Jonas, Hofmann Joel, Bossert Charmaine, Huber Matthias, Kulkarni Ninaad
Produktion / Production
Hochschule Luzern Design und Kunst
Haas Jürgen
Filmstills
Credits
Technische Angaben / Technical information / Informations techniques
Herkunftsland/Origine/Origine: Switzerland
Produktionsjahr/Year/Année: 2014
Dauer/Duaration/Durée: 05' 12"
Technik/Technic/Technique: 3D CGI / 2D
Grösse/Size/Taille: 2048x858
Format/Format/Format: DCP/File
Aspekt/Aspect/Aspect: Cinemascope 2.39:1
Dialog/Dialog/DIalogue: No Dialog
Ton/Sound/Son: 5.1 Surround / Stereo
Weitere Informationen / More information / Informations additionelles
Schule/School/Ecole: Hochschule Luzern, Design & Kunst http://www.hslu.ch
Modul/Module: Projektmodul Shoot your Dream
Dozent/Professor/Professeur: Oertli Christoph, Fassbind Felix
Mentoring/Mentorship/Mentorat: Oertli Christoph, Fassbind Felix
Software: Softimage / After Effects / Premiere Pro / Nuke / ProTools / Photoshop / Illustrator / TVPaint / ZBrush
Zielgruppe/Target audience/Public ciblé: Young adults / Adults
Genre: Adventure / Fantasy / Drama