2018 Concrete
From Animation Luzern Wiki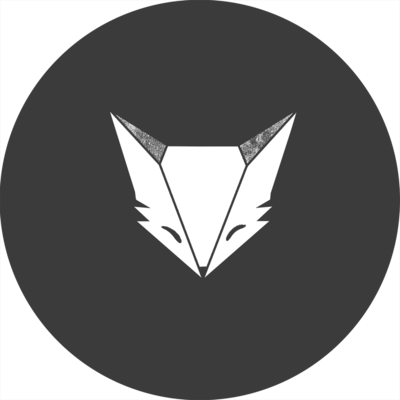 Synopsis / Summary / Résumé
DE: Geplagt von stetigen Transformationen, sucht ein rastloser Wanderer seinen Platz in der Welt. Durch eine mysteriöse Begegnung in einer Beton-Rohbau in mitten einer kargen Sumpflandschaft, hofft er, solch einen Platz endlich gefunden zu haben.
EN: Troubled by his own reoccurring transformations, a restless backpacker seeks his place in the world. Through a mysterious encounter in a concrete building in the midst of a barren swampland, he hopes to have finally found such a place.
FR: Tourmenté par des transformations continues, un marcheur infatigable cherche sa place dans le monde. Il fait une rencontre mystérieuse dans une structure brute de béton, située en plein milieu d'un paysage marécageux et stérile: il espère avoir enfin trouvé sa place.
Regie / Direction / Régie
Aira Joana, Luca Struchen, Nicolas Roth, Pirmin Bieri
Produktion / Production
Hochschule Luzern Design und Kunst
Animation
Gockell Gerd
Bilder / Stills / Images
Credits
Regie/Direction/Régie: Aira Joana, Luca Struchen, Nicolas Roth, Pirmin Bieri
Storyboard: Aira Joana, Luca Struchen, Nicolas Roth, Pirmin Bieri
Backgrounds: Aira Joana
Art Director: Struchen Luca
Animation 2D: Aira Joana, Bellotto Fela
Animation 3D: Roth Nicolas, Bieri Pirmin
Additional Animation 3D: Schöpfer Nadja, Flores Samuel, Werren Livia, Leung Samantha, Gschwind Wesllen, Marburger Haidi, Özgür Befrin
Additional Texturing: Müri Kai, Pfyffer Raphael
Stimmen/Voices/Voix: Fuchs Michael
Musik/Music/Musique: Zimmermann Rahel
Foleys: Hebben Dieter
Sounddesign: Flachsmann Moritz, Gassmann Thomas
Tonschnitt/Sound Editing/Montage du son: Flachsmann Moritz, Gassmann Thomas
Mentor: Ehmann Jochen, Krasniqi Mhill
Production Management: Bieri Pirmin
Line Producing: Hunziker Lea
Produktionssupport/Technical Support/Support Technique: Duelo Ignacio, First Jean
Assistenz/Assitant/Assistant: Mumford Jane, Meier Daniela
Sekretariat/Secretariat/Secrétariat: Ganassi Bettina
Förderung/Funding/Financement: Aargauer Kuratorium, Hans-Streiff-Stiftung, Stiftung Anne-Marie Schindler
Ausführender Produzent/Executive Producer/Producteur Exécutif: Gockell Gerd
Produktion/Production/Production: Lucerne School of Art and Design, Bachelor of Arts in Anmiation, Jürgen Haas
Technische Angaben / Technical information / Informations techniques
Herkunftsland/Origine/Origine: Schweiz
Produktionsjahr/Year/Année: 2018
Dauer/Duration/Durée: 7' 34"
Verfahren/Process/Processus: Farbe/Color/Couleur
Technik/Technic/Technique: 2D / 3D / Mischtechnik
Grösse/Size/Taille: 2048x858
Format/Format/Format: DCP
Aspekt/Aspect/Aspect: 2.39
Dialog/Dialog/Dialogue: -
Untertitel/Subtitle/Soustitre: -
Ton/Sound/Son: 5.1 Surround
ISAN: 0000-0004-F14B-0000-D-0000-0000-Z
Weitere Informationen / More information / Informations additionelles
Schule/School/Ecole: Hochschule Luzern, Design & Kunst http://www.hslu.ch
Modul/Module: BA-Abschluss
Software: Maya / Cinema 4D / ToonBoom Harmony / Substance Painter / zBrush / Nuke
Zielgruppe/Target audience/Public ciblé: Jugendliche / Erwachsene
Genre: Drama
Musikliste / Music Cue Sheet:
| | | | | | | |
| --- | --- | --- | --- | --- | --- | --- |
| Kurzfilm | Titel des Werkes | UrheberIn | Album o. Jahr | Dauer (hh:mm:ss) | Label | Art des Werks |
| CONCRETE | Concrete | Rahel Zimmermann | 2018 | 00:07:20 | - | Auftragswerk |
Verkauf des Films / Sale of film / Vente du film
Vertrieb / Distribution
Success
- 2019 Animfest (Athens) Prize: Special Mention
- 2019 River Film Festival (Padova)
- 2018 Pixcube Animation Studio Award, Prize: Best 3D animated graduationfilm
- 2018 Zeugindesign Prize: best graduation project (one of four winners)